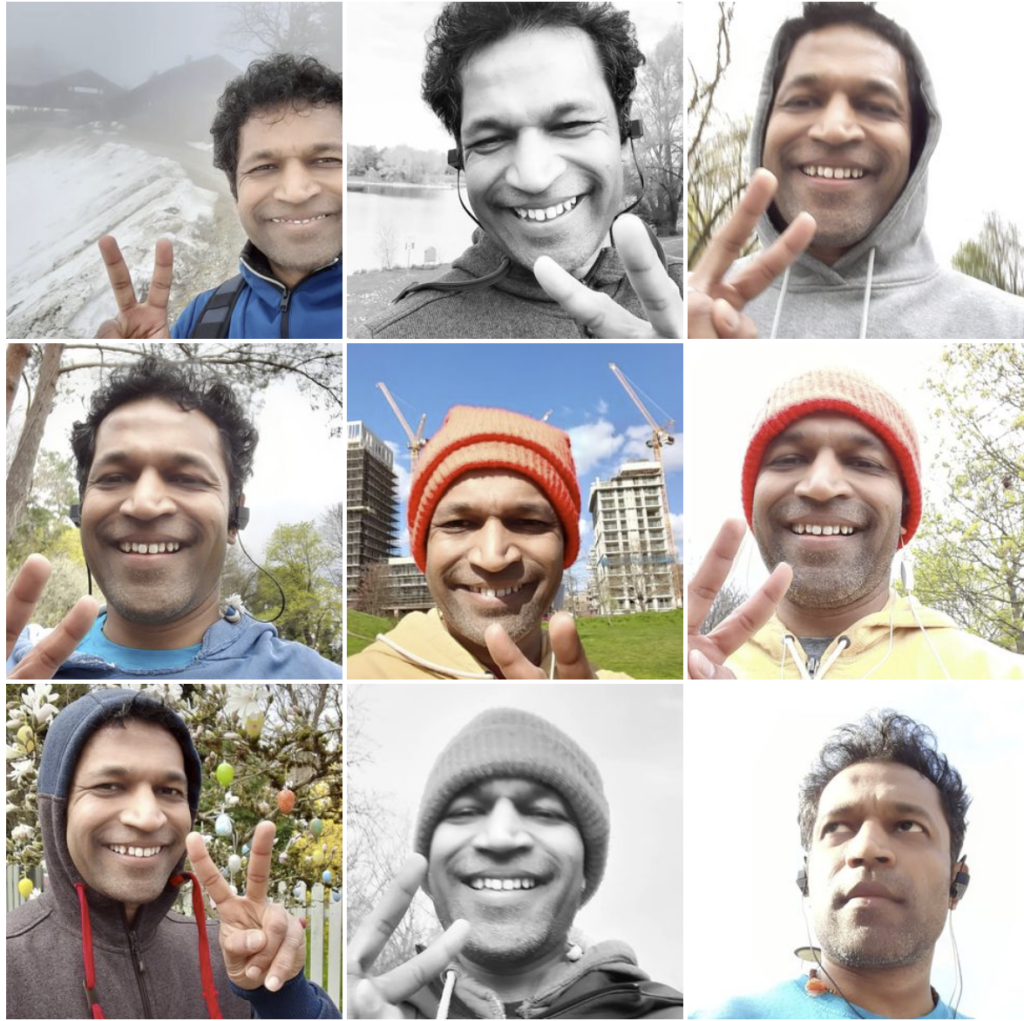 I started running end of last year 2022 as I realised that my fitness levels in practicing Brazilian Jujitsu could be improved.
The program from the NHS (The National Health Service (NHS) are the publicly funded healthcare systems of the United Kingdom (UK)) fit my needs perfectly. 9 weeks to take me from the couch to running 30 minutes or 5K without a break.
My daughter, her friend and mom joined the journey in the beginning. But after Week 1 Run 3 they dropped out. I stuck with it.
I noticed how well the program was setup. Starting in November, I should have been done by January. However Christmas and New Year's came in. My regular runs reduced but the format was simple to follow. Each week had 3 runs and you had to finish them before you moved it. I could pick up from where I had left and continue.
After Week 5, I noticed something that happened in my Jujitsu practice. I was no longer tired or running out of breath towards the latter part of the training. The cross training efforts were paying off.
Once I crossed the mental barrier of 10 minutes, it became easier to keep on running.
I also noticed that stitches while running which were present started to disappear after Week 6. It is amazing to experience the journey of running from the Couch to 5K as it happens.
I started enjoying running. I have never run during vacation. I was in Denmark two weeks earlier and I did my run 1 and 2 of Week 9 in Denmark. I saw the vacation place with different eyes.
I finished my Week 9 yesterday in home ground and I had a big smile on my face. I got some cake to celebrate.
Thank you to the NHS for creating such an amazing program that takes you on a journey that works.
Now I am going to try and replicate this journey on "Learning and Development programs" and "Agile training for teams"!
Should I call it "Couch to Agile mindset!"
PS: I used Instagram to document my journey and it was fun. I unconsciously was using the "V" symbol for victory every time I completed a run. Celebrating small wins goes a long way.
Link to the program: